Avail A Cost Benefiting Line of Surgical Products like

Disposable 3 Ply Protective Face Mask with Elastic Ear Loop,

Non-Contact Forehead Infrared Thermometer, Disposable Medical Surgical Isolation Gown, etc.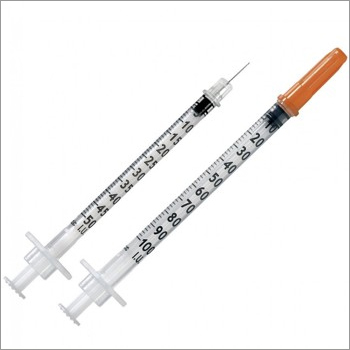 Product Description
Box of 100 Luer-Lok syringes with detachable needles
Capacity: 1ML,3ML,5ML,10ML,20ML,30ML,60ML
Needle size: 25 gauge x 5/8" long
Bold markings for measurements on the syringe barrel.
Sharp stainless steel needle.
Product Overview:
The Luer-Lok Syringes with Detachable Needles have provided clinicians with the latest advances in retracting technology. These syringes have detachable needles, plastic barrels with glass-like clarity, and a color-coded plunger rod, providing faster identification. The new thinline stoppers and bold scales on the syringes make more accurate dose measurements possible.
Specifications:
Application: Syringe with Hypodermic Needle
Needle Material: Stainless Steel
Needle Point Style: Beveled Tip
Needle Style: Detachable
Wall Type: Regular Wall
Syringe Material: Plastic
Syringe Connection: Luer Lock Without Safety
Disposable
Sterile
Brand: BD
Manufacturer:
BD Becton Dickinson
EUROPE HEALTHY TECHNOLOGY B.V.