Avail A Cost Benefiting Line of Surgical Products like

Disposable 3 Ply Protective Face Mask with Elastic Ear Loop,

Non-Contact Forehead Infrared Thermometer, Disposable Medical Surgical Isolation Gown, etc.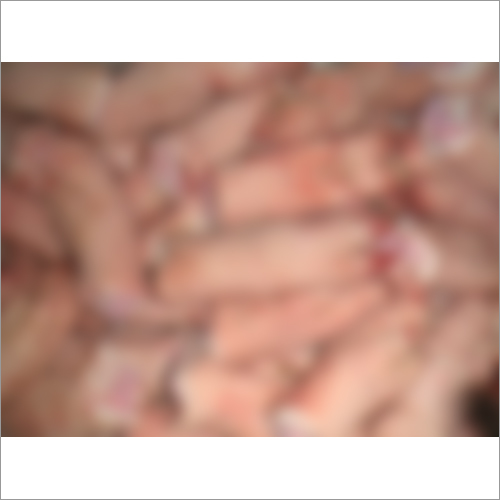 Price And Quantity
500.00 - 600.00 USD ($)/Ton

500 USD ($)/Ton

27 Metric Ton
Product Description
Our company is a well capitalized international meat trading company, based in the Netherlands . Our products are sourced worldwide, with shipping being expertly handled to ensure you receive your order on time and in first class condition
You can contact us now and please indicate the exact pork part you are interested in buying from our company.
Frozen pork Hind Feet
Frozen Pork Front Feet
Frozen Pork Cutting Fat
Frozen Pork Head Meat
Frozen Pig Stomach
1. Type: Pork Ribs
2. Style: Frozen
4. Part: Bone
5. Product Type: Pork Loin Back Ribs
Product Type
1. Brazil
2. Pork
3. Chicken
4. Beef
ETC.
Pork - Our company can supply all parts and cuts of pork, fresh and frozen.
Specification
Product Type Pork Loin Back Ribs
Type Pork
Style Frozen
Freezing Process BQF
Part Bone
Place of Origin Georgia
Brand Name Pork feet
Production Capacity Enough
Packaging Details Standard
Delivery Time Prompt

Pork parts;
frozen pork loin , chainless, boneless
frozen pork loin , chainless, boneless
frozen pork loin , chainless, boneless
frozen pork trimming 80/20
frozen pork bloody trimming 80/20
frozen pork trimming 70/30
frozen pork trimming 60/40
frozen pork trimming 50/50
frozen pork diaphragm trimming
frozen pork jowls, rindless ,Frozen Pork Shanks
frozen pork liver ,Pork Shanks and back shanks
frozen pork esternon , shanks and back shanks
frozen pork loin ribs and pork shanks
frozen pork regular back fat
frozen pork soft fat
frozen pork knee , Frozen Pork Shanks
frozen pork cutting fat , Pork Collar
frozen pork back fat , Pork Meat
frozen Pork heads,jowls and tongue
frozen Pork Stomachs , Pork Intestine
frozen Pork Front feet , Frozen Pork Back Hind
frozen Pork hind feet,Front feet
frozen pork hearts and frozen pork Liver
frozen pork belly bones ( piano bones )
frozen pork soft bones ( rosaarios )
frozen pork pancreas, nacked , Suckling Pork racks,ribs bones
frozen pork loin bones ( back bones )
frozen pork sides,riblets and soft bones
frozen pork ham 3d,Pork Jowls and pork tails
frozen pork ham 4d,Pork Loin,Frozen Pork Collars
frozen Pork sow front , Pork Ham 3D and 4D
frozen pork belly,Pork chest and frozen pork riblets
frozen pork kidneys,Pork Hearts and Frozen Pork liver
EUROPE HEALTHY TECHNOLOGY B.V.
Other Products in 'Frozen Pork Meat' category