Avail A Cost Benefiting Line of Surgical Products like

Disposable 3 Ply Protective Face Mask with Elastic Ear Loop,

Non-Contact Forehead Infrared Thermometer, Disposable Medical Surgical Isolation Gown, etc.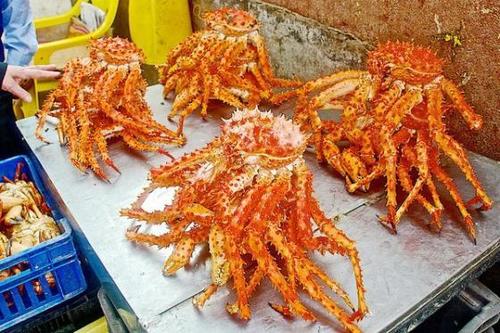 Product Description
We are top and leading exporters of the following sea food products;
Live Canadian King Crab
King Crab, Mud Crab (Live and Frozen)
Live Norwegian King Crabs
Live and Frozen Lobsters
Live Flower Lobsters
Live Canadian Lobsters
Live Tiger Lobsters
Live Tiger Shrimps
Black Tiger Prawns
Live Dungeness Crabs
Our sea food products are of standard quality and top competitive prices.
Delivery will be prompt and we call on all buyers who wishes to witness
quality outstanding sea foods and services from us, to kindly update us
with their inquiries, so that we can quote our best offer.
We have readily available sea foods for exports and also process buyer's
orders according to their preferred specification and packaging.
You are welcome to trade with us on a long term basis.
Let us know your inquiries.
EUROPE HEALTHY TECHNOLOGY B.V.